Window Replacement Dallas TX
Our Comprehensive Window Solutions for Dallas, TX, Homes
At Dallas Window Replacement, we understand that every home has unique window needs. We offer a comprehensive range of window solutions tailored to various styles, preferences, and requirements. Our team of experts is well-equipped to handle all types of window replacement projects.
Double Hung Window Installation
Double-hung windows are a classic choice for many homeowners, featuring two sashes that slide vertically for improved airflow. Our team can help you choose the best double-hung windows for your home and guarantee a professional installation.
Energy-Efficient Windows Installation
Energy-efficient windows are designed to minimize heat transfer and reduce energy consumption. Our team is dedicated to helping homeowners in Dallas, TX, upgrade to energy-efficient windows, providing both comfort and cost savings. Plus, we offer Energy-Star-rated products.
Picture Window Installation
Picture windows are large, fixed windows that provide unobstructed views and ample natural light. Our team can assist you in selecting the perfect picture windows for your home and ensure a flawless installation.
Slider Window Installation
Slider windows glide horizontally on tracks, providing easy operation and excellent ventilation. Our Window Replacement Dallas, TX team can help you choose the right slider windows for your home and guarantee a smooth installation process.
Vinyl Window Installation
Vinyl windows are durable, energy-efficient, and low-maintenance, making them a popular choice for homeowners in the Dallas, TX, area. Our team can guide you through selecting the best vinyl windows for your home and ensure a professional installation.
Hurricane Window Installation
Hurricane windows are designed to withstand extreme weather conditions, offering added protection for homes in storm-prone areas. Our team can help you choose the right hurricane windows for your home and provide expert and durable installation.
Impact Window Replacement
Impact windows are built with reinforced glass and sturdy frames to resist impacts and protect your home from potential intruders and extreme temperatures or weather. Our team specializes in impact window replacement and can help you find the best solution for your home's security and safety.
About Dallas Window Replacement
Dallas Window Replacement is a family-owned business that has been offering exceptional window solutions to the greater Dallas area for years. We understand the importance of providing quality window solutions that enhance your home's appearance and improve energy efficiency. As a leading window replacement company, our experienced professionals are dedicated to delivering unparalleled service at every stage. We help you choose the best window products at a reasonable price to ensure your satisfaction with the final installation.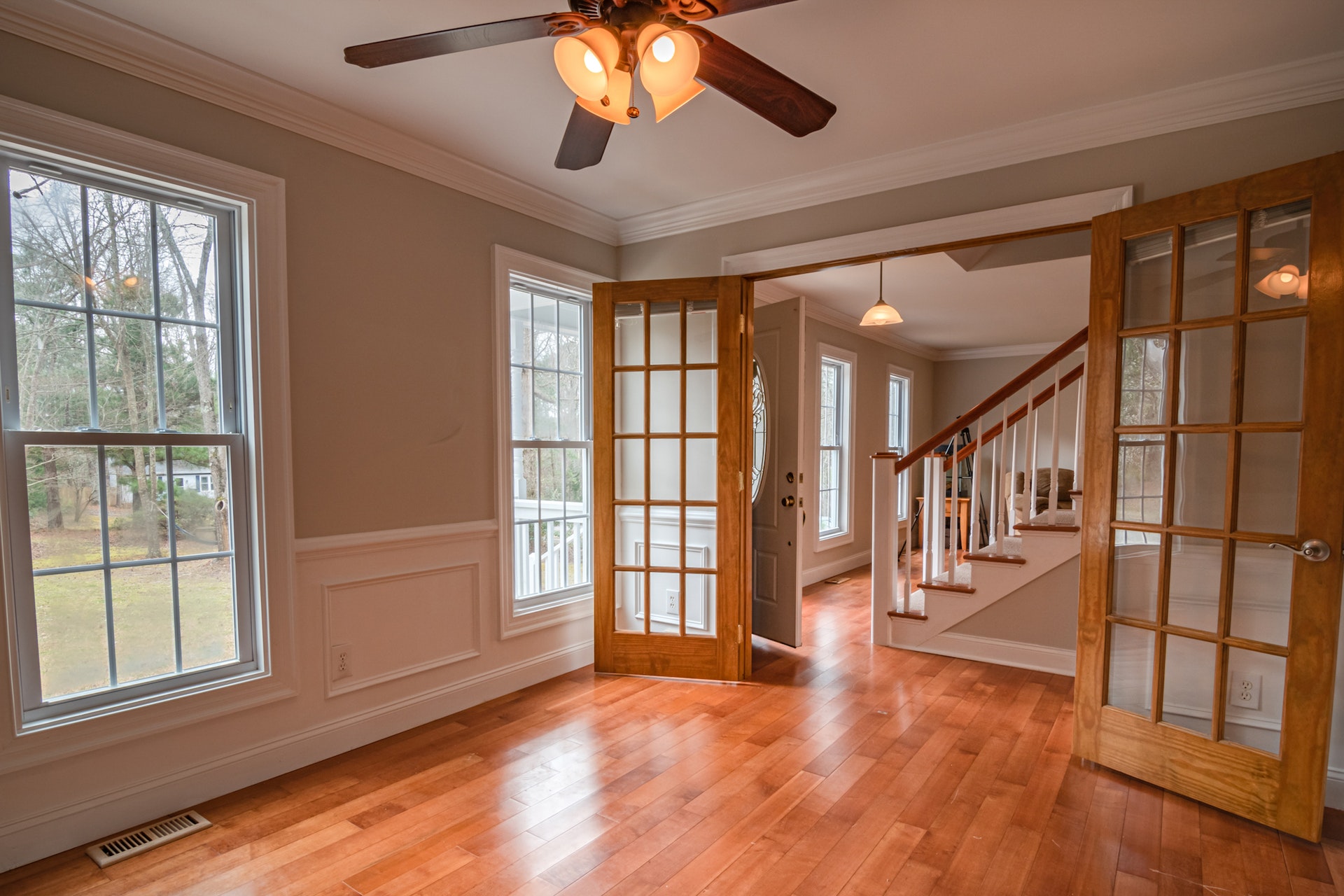 Why Choose Our Window Replacement Team in Dallas, TX?
Our skilled and experienced team at Dallas Window Replacement is dedicated to providing Dallas homeowners and business owners with top-notch window solutions. We offer a wide range of window types, styles, and materials and ensure that our products are energy-efficient and durable. Our commitment to customer satisfaction is what sets us apart from other window replacement companies in the Dallas area.
Our team is knowledgeable about the Dallas, TX, area and its surrounding communities. We cater to the specific needs of homeowners in various neighborhoods and suburbs. Choose our team for your window replacement project, and experience the quality and care we bring to the entire process.
Areas We Serve in Dallas, Texas, and the Surrounding Neighborhoods
Our team proudly serves the greater Dallas TX area and its surrounding neighborhoods, including:
Highland Park, TX

University Park, TX

Irving, TX

Balch Springs, TX

Duncanville, TX

Mesquite, TX

Farmers Branch, TX

Grand Prairie, TX

Richardson, TX

Addison, TX

Lancaster, TX

Garland, TX

DeSoto, TX

Carrollton, TX

Glenn Heights, TX
The Benefits of Professional Window Installation With Dallas Window Replacement
When it comes to home or office improvement, window replacement is an investment that offers numerous advantages. Upgrading your windows can significantly impact your home's overall value and comfort. We will explore the many benefits of replacing windows and how these improvements can transform your living space.
Improved Energy Efficiency
Replacing old, drafty windows with new energy-efficient models can significantly reduce heating and cooling costs. Energy-efficient windows have better insulation and prevent air leaks. As a result, your home will maintain a more consistent temperature, lowering energy consumption and reducing your utility bills.
New windows can significantly improve the appearance of your home, giving it a fresh and updated look. With various styles, materials, and colors, you can easily find the perfect windows to complement your home's architectural style and boost its curb appeal.
Investing in window replacement can increase the value of your home. Potential buyers often view new windows as valuable since they offer energy efficiency, enhanced security, and improved aesthetics. Your property becomes more appealing and helps you command a higher asking price.
High-quality replacement windows can help reduce noise pollution from outside sources, such as traffic or noisy neighbors. These windows can be especially beneficial for homes in busy areas or near major roads.
Modern windows come with advanced security features, such as multi-point locking systems and reinforced glass. Intruders will find it more difficult to gain entry, providing you with greater peace of mind knowing that your home and family are better protected.
New windows are designed to be low-maintenance, with features like tilt-in sashes and easy-to-clean materials. You'll spend less time and money on upkeep, making it easier to keep your windows looking great for years to come.
Old windows can be difficult to open and close or may have broken locks and latches. New windows offer smooth operation and secure locking mechanisms, making them easier to use and more functional. This improved functionality can make your home more enjoyable and even contribute to better indoor air quality by making it easier to ventilate your space.
Modern windows often come equipped with low-emissivity (Low-E) glass coatings, which block harmful UV rays. By installing windows with Low-E glass, you can protect your furnishings, carpets, and artwork from fading and sun damage, extending their lifespan and preserving their appearance. 
The Dallas Window Replacement Portfolio: A Symphony of Styles and Functions
There's an old adage that says, "Windows are the eyes to a home." And just as eyes vary in color, shape, and expression, windows too have their own unique personalities. Our team at Dallas Window Replacement has curated a versatile range that resonates with various architectural styles and homeowner preferences. Let's embark on a journey through our esteemed product range and discover the perfect 'eye' for your abode.
Window Replacement Warranty: A Testament to Our Commitment
Dallas Window Replacement Customization Options: Crafting Your Vision
Frequently Asked Questions About Replacement Windows in Dallas, Texas
"Dallas Window Replacement did an amazing job on our home! The team was professional, knowledgeable, and efficient. We love our new energy-efficient replacement windows and have already noticed a decrease in our energy bills. Highly recommended for your next home improvement project!"
John and Susan Smith, Dallas, TX
"I recently had all the front windows replaced in my Dallas home replaced by Dallas Window Replacement, and I couldn't be happier with the results. Their team was friendly, knowledgeable, and worked quickly to complete the job. My home looks fantastic, and I've received numerous compliments from neighbors. Thank you!"
Lisa Rodriguez, Dallas, TX
"I can't say enough good things about the team at Dallas Window Replacement. They helped us choose the perfect window replacements for our home, and the installation process was seamless. Our home's energy efficiency has improved significantly, and we're thrilled with the outcome."
Michael and Karen Brown, Dallas, TX
"The team at Dallas Window Replacement exceeded our expectations for our new replacement windows. They were professional and timely. Their attention to detail was exceptional, and our new single-hung windows have transformed our home. We couldn't be more pleased with the results."
David and Emily Johnson, Dallas, TX
"As a commercial building owner in Dallas, I was looking for a reliable window replacement company to handle a large-scale project. Dallas Window Replacement exceeded my expectations. Their team was professional and efficient. They installed high-quality windows that have greatly improved the building's appearance and energy efficiency. I highly recommend them for any commercial window replacement projects!"
Mike Thompson, Dallas, TX
"I run a small retail store in the Dallas area, and I recently hired Dallas Window Replacement to replace my store's old windows. Their team was incredibly helpful in guiding me through the process and recommending the best windows for my business. The installation was fast and efficient, and the result was fantastic. My store looks more inviting, and I've even noticed decreased energy costs. Thank you!"
Sarah Martinez, Dallas, TX
"Our office building in Dallas needed new windows, and we chose Dallas Window Replacement based on their excellent reputation. They did not disappoint! The team was highly professional and worked diligently to minimize disruptions to our daily operations. The new windows have significantly impacted our building's appearance and energy efficiency. I highly recommend their services to any business owner in need of window replacements."
James Wilson, Dallas, TX
"I own an apartment complex in Dallas and decided to invest in window replacement to improve the property's value and appeal. Dallas Window Replacement was the perfect choice for this project. Their team was professional, efficient, and highly skilled, completing the job on time and within budget. The new windows have greatly improved the appearance and energy efficiency of the complex, and my tenants couldn't be happier. A big thank you to the team!"

Linda Baker, Dallas, TX
Get ready to transform your home with new windows! From selecting the perfect replacement windows to ensuring a flawless installation, we're committed to providing the highest quality service and products.
Get in touch with us today to schedule a free quote and take the first step toward a more beautiful, energy-efficient, and comfortable home.