Premier Dallas Door Installation Service in Dallas, TX, and High-Quality Replacement Doors
Door Installation Dallas TX
Our Comprehensive Door Installation Solutions for Dallas, TX, Homes
Our team is committed to providing various door solutions to your needs. Our expertise spans various door types, whether interior or exterior doors, each designed to offer distinct benefits to your home or business. Here's a detailed look at some of the services we provide.
Your entry door serves as a gateway to your home, setting the tone for what's inside. It's vital for security, insulation, and curb appeal. Our team ensures that your entry door is installed with precision, ensuring a snug fit that keeps out the elements and potential intruders. Whether it's a grand wooden door or a modern steel variant, we guarantee an installation that's both visually appealing and robust.
Impact doors are specifically designed to withstand the harsh Dallas weather, particularly during storm season. They're built strong to resist high winds and flying debris. Our team has extensive experience with impact doors. We ensure their correct and secure installation to provide maximum protection for your home.
Patio doors bridge your interior and exterior spaces, offering easy access to your outdoor areas. They come in various styles, including sliding and French doors, each with charm and functionality. Our team understands how to install patio doors that look good, operate smoothly, and provide excellent insulation.
Storm doors are an additional layer of protection for your home. Installed in front of the entry door, they provide extra insulation and protect the main door from bad weather. Our team ensures that your storm door is perfectly aligned and tightly sealed, providing maximum weather protection and energy efficiency.
Front doors play a critical role in creating the first impression of your home. Our team specializes in installing front doors that are secure, durable, and stylish. We take into account all factors, including the style of your home, your security needs, and your budget, to provide an installation that exceeds your expectations.
Glass Sliding Door Installation
Sliding doors are a great way to save space and bring in natural light. They're often used for patios, closets, and separate large interior spaces. Our team has the expertise to ensure that your sliding doors glide smoothly and seal correctly. We ensure the tracks are perfectly aligned, and the door fits snugly for maximum energy efficiency and ease of use.
French doors add a touch of elegance to any space. Their double-door design and glass panels let in ample light and offer a charming view of your surroundings. Our team meticulously handles French door installations, ensuring the doors hang evenly, swing smoothly, and seal properly for energy efficiency.
Garage doors are crucial for the security of your home and vehicles. They're also a significant factor in your home's curb appeal. Our team has the skills to install garage doors that operate seamlessly and withstand the test of time. We ensure the door is correctly balanced, the tracks are perfectly aligned, and the door seals properly to keep out dust and pests.
Security Doors Installation
Security doors are designed to provide additional protection for your home or business. They're made from sturdy materials and often include features like reinforced locks and impact-resistant screens. Our team is experienced in installing security doors that enhance your property's security and contribute to its overall aesthetic appeal. We ensure the door fits perfectly within its frame and operates smoothly, providing you with a robust and reliable first line of defense.
Bi-fold Door Installation
Bi-fold doors are perfect for closets, laundry areas, or any space where a standard door's swing could be an issue. They fold back on themselves, saving space and offering full access to the doorway. Our team ensures that bi-fold doors are installed with precision for smooth operation and optimal space utilization.
About Dallas Window Replacement
As a locally owned and operated business, we've grown to understand the unique needs of the Dallas community. Our expertise stretches far beyond the average door installation services. We've made a name for ourselves by providing top-notch services, enhanced by our deep-rooted understanding of the local climate and architectural trends.
Our team consists of seasoned experts who've mastered the craft of door installation. We take pride in our Dallas heritage, reflected in our work. Our commitment to the community we serve is unwavering, and it's our goal to improve the safety, efficiency, and aesthetic appeal of homes and businesses across the area.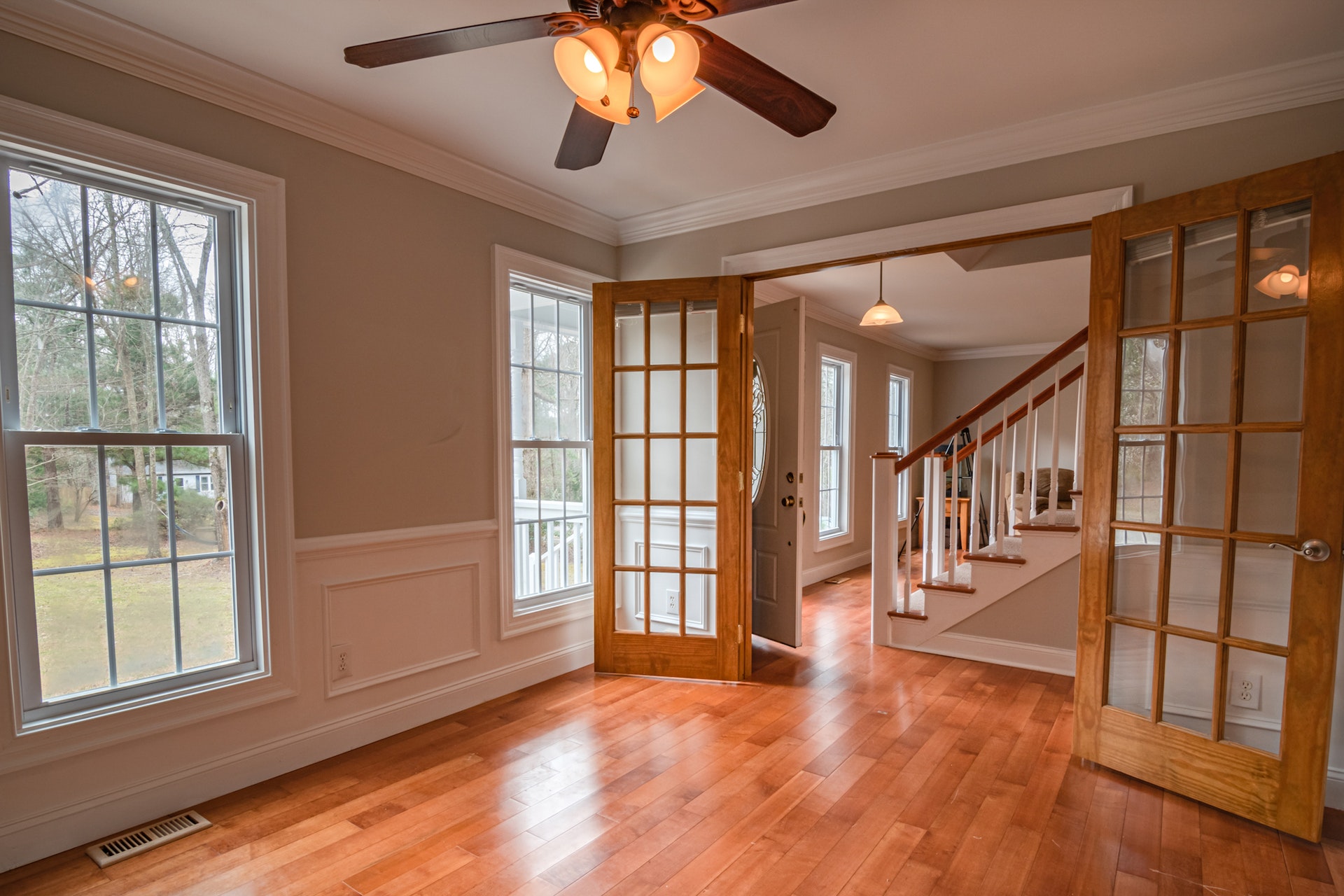 Why Choose Our Door Installation Services in Dallas, TX?

Our team makes door installation easy. We bring years of experience, meticulous attention to detail, and an unwavering dedication to quality work to each project we complete. We have great customer service, ensuring we answer all your queries and concerns throughout the process. We offer free estimates and reasonable cost guides.
Our expert team doesn't just install doors. We provide a comprehensive solution tailored to your unique needs. Our experience in residential and commercial door installation in Dallas, Texas, and the surrounding area sets us apart. We have years of experience and expertise in handling diverse door types and have already grasped the intricacies of all types of doors installed. Whether it's your home interior or exterior door, we take each task professionally.
Areas We Serve in Dallas, Texas, and the Surrounding Neighborhoods
Our door installation services extend to numerous locations around the Dallas, TX, area. We are proud to serve our community and its surrounding neighborhoods, providing quality services to improve the homes and businesses in our area. Here are just a few of the locations we serve:
Highland Park, TX

University Park, TX

Irving, TX

Balch Springs, TX

Duncanville, TX

Mesquite, TX

Farmers Branch, TX

Grand Prairie, TX

Richardson, TX

Addison, TX

Lancaster, TX

Garland, TX

DeSoto, TX

Carrollton, TX

Glenn Heights, TX
The Benefits of Professional Window Installation With Dallas Window Replacement
Investing in professional door installation services brings numerous advantages to your home or business. Our team is dedicated to ensuring that you reap the full benefits of our expertise and experience. Here are some of the key advantages of entrusting your door installation to our skilled team
A professionally installed door provides a higher level of security for your property. Our team meticulously ensures that the door fits perfectly within the frame, eliminating any gaps that intruders could exploit. We also use high-quality hardware and locking mechanisms to maximize your safety and security.
Improved Energy Efficiency
Well-installed doors contribute to better energy efficiency within your property. Our team ensures that your doors are properly sealed to prevent drafts, keeping your home or business at a comfortable temperature while reducing energy bills. An energy-efficient door also reduces the strain on your HVAC system, prolonging its lifespan.
A beautiful and functional door improves your property's aesthetic appeal and increases its market value. Our team's expert installation ensures that your doors are visually appealing, sturdy, and durable, making your home or business more attractive to potential buyers.
When doors are professionally installed, they require less frequent maintenance and repairs. Our team ensures that your doors are properly aligned, eliminating issues that could arise from an improper fit, such as warping or sticking. This means fewer headaches and expenses for you in the long run.
Our team understands that every property is unique, and we cater to your individual needs and preferences. We offer a variety of door styles, materials, and finishes, allowing you to create a customized solution that complements your home or business perfectly.
A well-installed door contributes to a quieter and more peaceful indoor environment. Our team ensures that your doors are properly sealed and insulated, reducing the amount of outside noise that enters your property. This is particularly beneficial in busy urban areas or for those with home offices.
Quick and Efficient Service
Our team's expertise and experience mean that we can complete your door installation quickly and efficiently. We understand the importance of minimizing disruptions to your daily routine, and we strive to complete our work in a timely manner while maintaining the highest standards of quality.
Entrusting your door installation to our team of professionals gives you peace of mind. You can rest easy knowing that your property's security, energy efficiency, and aesthetic appeal are in the hands of experienced experts who are dedicated to delivering the best possible results.
With our team's professional door installation services, you'll enjoy a wide range of benefits that enhance your property and make your life easier. From improved security to increased energy efficiency and property value, our expert team has the skills and knowledge to provide you with a beautiful, durable, and functional door solution.
While DIY door installation may seem like a more affordable option, it can often lead to costly mistakes and repairs. By choosing professional door installation services, you're investing in a long-lasting, high-quality solution that saves you money in the long run.
Discovering Door Installation Styles at Dallas Window Replacement
The style of door installation profoundly impacts the overall ambiance of a space. From a vintage touch to sleek modernity, the installation style speaks volumes about the homeowner's taste. Let's navigate through the myriad of styles we offer.
Understanding Door Company Warranty with Dallas Window Replacement
Purchasing a new door is a commitment, and the warranty plays a crucial role in ensuring the longevity of your investment. Let's delve into the variety of warranty options our team offers.
Door Material Mastery with Dallas Window Replacement
In the world of home renovation and construction, the materials used can profoundly influence aesthetics, functionality, and longevity. At Dallas Window Replacement, our team appreciates the importance of quality materials. While our name might highlight windows, the materials we delve into also find a rightful place in another crucial aspect of your home: doors. Let's embark on a journey, exploring the various door materials we specialize in and making sure that every entry in your home reflects elegance, strength, and durability.
Frequently Asked Questions About Our Door Installation Services in Dallas, Texas
Here are some of the most common questions we receive from our customers about our door installation services in Dallas, TX. An informed customer is a satisfied customer, so we're always ready to answer any questions you might have.
We hope these answers provide clarity about our door installation services. If you have more questions, don't hesitate to reach out to us. We're committed to serving our customers in Dallas, TX, with top-notch door solutions.
Our solid reputation for our door installation serving Dallas, TX, can be verified through online reviews and testimonials. Here's what our many satisfied homeowners and companies say about us:
"The Dallas Window Replacement team did an excellent job installing our new front door. They were professional, timely, and the quality of work was top-notch. The door adds a lot of curb appeal to our home. They offer high-quality products for windows and doors installation or replacement. Highly recommended to all Dallas homeowners!"
Michael and Jenny Richards, Dallas TX
"We recently had our patio doors replaced by the Dallas Window Replacement team, and we couldn't be happier. The doors look fantastic and function perfectly. Their service was excellent, and the price was reasonable."
Angela Thompson, Dallas TX
"I'm so pleased with my new sliding doors. The Dallas Window Replacement team was professional, efficient, and the installation was flawless. The doors have added so much natural light to our dining room!"
Michelle Davis, Dallas TX
"We had our new entry doors and garage door installed by the Dallas Window Replacement team. The quality of their work was outstanding, and their customer service was excellent. I would recommend them to anyone in the Dallas area looking for door installation services."
Jessica & Mark Bennett, Dallas TX
"We hired the Dallas Window Replacement team for the installation of security doors at our office building in downtown Dallas. Their professionalism and attention to detail exceeded our expectations. The doors look great and provide the security we needed."
George Patterson, Patterson & Associates, Dallas TX
"Our new bi-fold doors were installed by the Dallas Window Replacement team at our retail store. The doors are excellent, and the installation was quick and professional. Great service at a reasonable price!"
Linda Johnson, The Boutique, Dallas TX
"We had a large project involving the installation of multiple entry and interior doors at our office complex in Grand Prairie. The Dallas Window Replacement team handled the job efficiently and professionally. The doors look great and function perfectly."
Robert Smith, Smith Enterprises, Dallas TX
"The Dallas Window Replacement team installed a new set of French doors at our restaurant. The installation process was seamless, and the doors added a touch of elegance to our dining area. We couldn't be happier with the result."
Antonio Garcia, Dallas TX
Your journey toward enhanced safety, energy costs, and curb appeal starts with us. Our team is ready to transform your home or business with professional door installation services in Dallas, TX. We have the skills and experience to deliver outstanding results.
Contact us today at (210) 981-5124, and let's start the transformation. Your perfect door awaits.