The Best Window Installation & Replacement Window in Dallas | Offers Premium Replacement Windows.
Save $200 Off Every Window with the TIME MANAGEMENT SAVINGS PACKAGE!
High-Quality Entry Door Replacement
Welcome light and style into your home with beautiful new entry doors. An entry door creates a first impression and sets the tone for your home's style. Choose from a variety of materials like fiberglass, steel, or wood. Fiberglass offers durability and low maintenance. Steel provides security and insulation. Wood provides a classic, natural look.
Besides material, consider the door's design and hardware. Craftsman style doors with wrought iron handles exude an old world charm. Modern doors with sleek horizontal lines and minimalist hardware give a contemporary vibe. Install sidelights to brighten and expand your entryway. Update worn brass handles and hinges into satin nickel or oil rubbed bronze for an updated, modern look.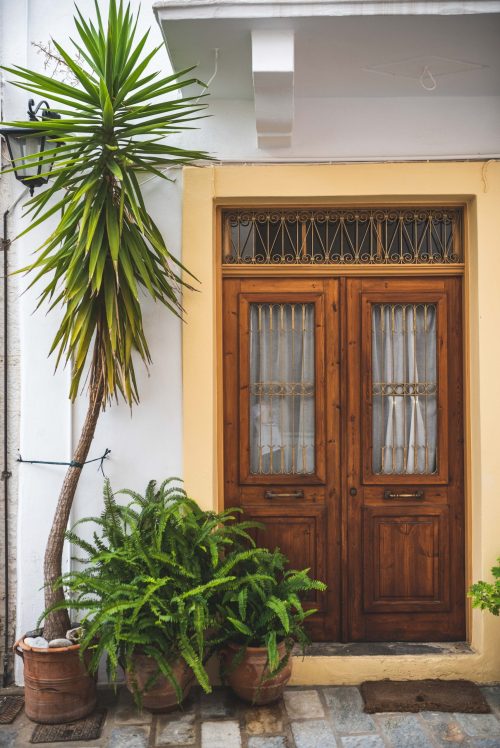 When choosing an entry door, consider its dimensions to ensure proper fit. Measure the height and width of your existing door frame carefully. Review the product specifications to find a door guaranteed to fit into your current frame. This provides a quick and easy replacement with minimal work.
For a smooth installation, work with an experienced local contractor. They will ensure proper door installation according to manufacturer guidelines. This prevents future sagging or operational issues. Periodically inspect hinges and tighten screws as needed. Use mild soap and water to clean wood or fiberglass doors as harsh chemicals may damage the finish. Protect your investment with proper installation, care and maintenance.
The Top Entry Door Styles for Homes in Dallas, TX
When choosing an entry door for your Dallas home, one of the most important decisions is the style. The style sets the first impression of your home's curb appeal and complements your home's architecture. Dallas homeowners have many attractive entry door style options to fit any home design and taste.
We'll explore the most popular entry door styles for Dallas homes. We'll cover classic styles like Craftsman and modern styles like contemporary. You'll discover the materials, design features, and costs of each entry door style. With these insights, you can select the ideal front, back, or side entry door to match your home.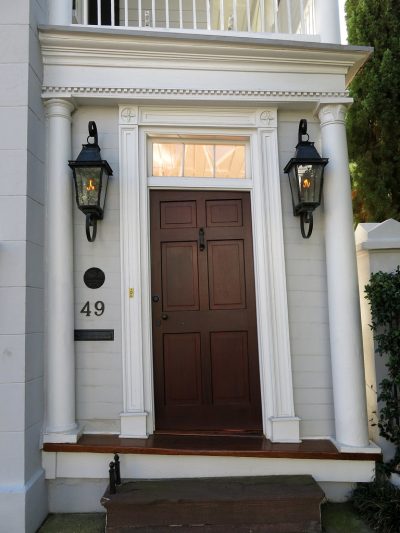 Traditional Style Entry Doors
Traditional style entry doors are versatile classics that work well with many home designs in Dallas. These timeless doors feature simple, elegant designs that have stood the test of time. Traditional entry doors come in styles like Colonial, Victorian, and Dutch.
Colonial Style
Colonial style entry doors are ideal for American Colonial style homes in Dallas. These doors feature simple, symmetrical designs with four or six wood panels. Colonial entry doors often have a graceful arch top and inviting glass sidelights. The colonial style exudes charm and sophistication.
Popular Features:
Four or six recessed wood panels

Clean lines and symmetry

Arch top design

Glass sidelights or transom

Wood materials like oak or mahogany
Victorian Style
Victorian entry doors beautifully complement Victorian, Queen Anne, and other turn-of-the-century home styles. Intricate wood details give these doors a lavish, romantic look. Common features include curved or pointed arch tops, glass design inlays, and luxurious hardwoods.
Popular Features:
Elaborate wood moldings and carvings

Etched or stained glass designs

Pointed or curved arch tops

Mahogany, oak, or walnut wood

Glass sidelights or transom windows
Dutch Style
Dutch doors are perfect for cottage-style homes in Dallas. These charming doors are split horizontally into an upper and lower half. The unique two-piece design adds character and allows the top half to be opened separately from the bottom. Dutch doors come in wood, fiberglass, or steel.
Popular Features:
Horizontal split design

Swinging top and bottom sections

Decorative crossbuck X details

Cottage, farmhouse look

Wood, fiberglass, or steel materials
Modern and Contemporary Entry Doors
For a sleek, contemporary look, Dallas homeowners are increasingly choosing modern entry door styles. From contemporary to industrial, these cutting-edge styles feature clean lines, minimal ornamentation, and modern materials.
Contemporary Style
Contemporary entry doors make a bold statement with their streamlined, cutting-edge designs. These doors often use simple lines, oversized glass, and modern hardware for an ultra-modern look. Wood, fiberglass, steel, and aluminum materials are common.
Popular Features:
Full glass panel designs

Minimal frames and hardware

Modern materials like aluminum

Large, simple geometric shapes

Sophisticated, sleek look
Industrial Style
Industrial entry doors blend modern and vintage with their unique warehouse chic look. These doors feature matted glass, steel materials, and exposed hardware for an edgy, urban vibe. The industrial look works great on modern rustic homes.
Popular Features:
Steel and iron materials

Rivet and bolt hardware details

Frosted, cracked, or stained glass

Modern square or arched tops

Rustic wood plank designs
Rustic and Farmhouse Entry Doors
Rustic style entry doors are trending in Dallas for their warmth, texture, and handcrafted charm. Farmhouse and cottage doors evoke heritage style with charming accents like crossbucks, planks, and distressed wood. 
Farmhouse Style
Farmhouse doors are perfect for Dallas homes inspired by French Country and American farmhouse designs. Signature details like crossbuck frames, planks, and distressed wood give these doors vintage farmhouse charm.
Popular Features:
Distressed wood finishes

Plank wood construction

Decorative crossbuck frames

Glass windowpanes

Wrought iron hardware
Rustic Style
Rustic entry doors highlight natural materials and imperfections for an earthy, organic look. These doors feature planks, logs, twigs, and distressed or pecked wood. Rustic doors can be customized with hand-forged hardware, stone accents, and antler handles.
Popular Features:
Distressed or pecked wood

Twig, branch, or antler accents

Hand-forged hardware

Plank, log, or stone materials

Custom details like initials or dates
Costs of Entry Door Styles
The style you choose impacts the cost of your new Dallas entry door. On average, expect to invest $1,000 to $3,000+ for a quality entry door. Here are the typical price ranges for popular styles:
Traditional style doors: $1,000 – $3,000

Modern and contemporary: $1,500 – $3,500

Rustic and farmhouse: $1,200 – $4,000

Custom doors: $3,000 – $10,000+
Door material also affects cost. Fiberglass and steel doors tend to be more affordable than solid wood doors. Custom sizing, carvings, glass designs, and hardware upgrades can add cost as well. Choosing the right entry door style is crucial for setting your home's curb appeal. Evaluate popular Dallas styles along with your budget, home design, and needs. This ensures you select a door that becomes a beautiful focal point you'll enjoy for years to come.
Your entry door makes a first impression on everyone visiting your home. Is your door telling the story you want it to? If your front door is looking worn or letting in drafts, it's time to upgrade to a beautiful new entry door that welcomes guests and locks out the elements. With Dallas Window Replacement, you can expect a smooth installation, no hidden fees, and a door you'll love coming home to. 
Unlock your curb appeal and get a free estimate for a new entry door today!