Energy Efficient Windows in Dallas TX
The Best Window Installation & Replacement Window in Dallas | Offers Premium Replacement Windows.
Save $200 Off Every Window with the TIME MANAGEMENT SAVINGS PACKAGE!
Energy Efficient Window Replacement
Looking to replace your home's windows in Dallas, TX? When it's time to upgrade the windows in your home, you want to choose options that are energy-efficient, provide great curb appeal, and are made to last.
The most popular styles available today combine performance, beauty, and durability. Advanced glass technologies and solid frame materials keep your rooms comfortable while reducing energy costs. Sleek, clean lines complement any home's exterior. Robust designs stand up to the elements year after year.
While window size and configuration options are plentiful, most homeowners elect versions that maximize natural light and ventilation. Large panes showcase picturesque outdoor views. Strategically placed windows or skylights brighten interior spaces with natural illumination. Opening windows allow fresh breezes to naturally cool rooms.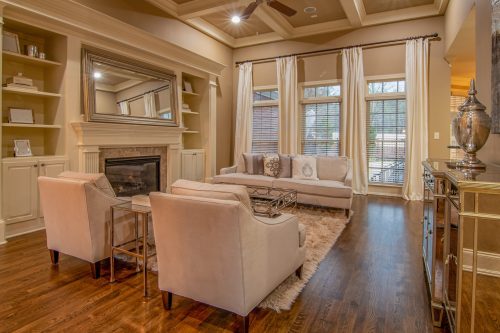 Proper installation is key to enjoying all the benefits of new windows. Precision measurement and expert installation ensure windows operate smoothly for years while keeping outdoor air securely outside. Professional installation services may be offered to handle the entire replacement process quickly and hassle-free.
Choosing the right windows for your home doesn't have to be a daunting process. The ideal windows balance aesthetics, performance, and budget. Visit a showroom or request quotes to review styles and find windows that work best for your home's unique needs and design.
Energy-Efficient Windows in Dallas: The Ultimate Guide to Frame Types
We specialize in providing top-of-the-line energy-efficient window solutions for your home or business. Today, we delve into the world of window frame types, an essential aspect of energy-efficient windows. Our goal is not only to enhance your property's aesthetic appeal but also to improve its energy efficiency, thereby reducing your utility costs and environmental footprint.
Understanding the Importance of Frame Types in Energy Efficiency
The frame of a window plays a pivotal role in its overall energy efficiency. A well-chosen frame type can significantly reduce heat transfer, boost insulation, and minimize your energy bills. At Dallas Window Replacement, we offer a diverse range of frame types, each designed to meet different architectural styles, functional needs, and energy efficiency requirements.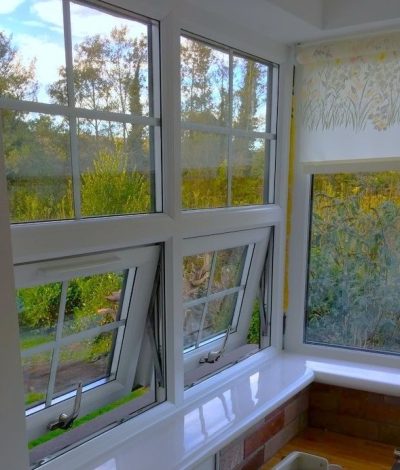 Casement Windows: The Classic Choice
Casement windows are a timeless choice, renowned for their ease of operation and excellent ventilation capabilities. These windows are hinged on the side and open outward with the turn of a handle. Our casement windows come in various materials, including vinyl, wood, aluminum, and fiberglass, each offering unique benefits in terms of durability, maintenance, and insulation properties.
Awning Windows: Ideal for Weather Protection
Awning windows, similar to casement windows, hinge at the top and open outward. They are an excellent option for areas that experience frequent rainfall, as they can be left open during light showers without letting water into your home. Our awning windows are available in materials like vinyl, fiberglass, and aluminum, ensuring long-lasting performance and energy efficiency.
Sliding Windows: The Space-Saving Solution
Sliding windows, as the name suggests, open by sliding horizontally along a track. They are a superb choice for spaces where an outward opening window is impractical. Our range includes vinyl, wood, and aluminum sliding windows, each providing a sleek, contemporary look while offering the benefits of energy efficiency.
Picture Windows: Maximizing Views and Light
Picture windows are fixed windows designed to offer expansive views and allow natural light to flood your space. While they don't open, their energy efficiency lies in the quality of their glazing and the frame's insulation properties. Our picture windows come in a variety of materials, including wood and fiberglass, each ensuring minimal heat transfer.
Bay and Bow Windows: Adding Architectural Interest
Bay and bow windows protrude from the exterior wall, creating a sense of space and providing panoramic views. Bay windows typically consist of a central fixed window flanked by casement or double-hung windows, while bow windows feature a series of windows joined in a gentle curve. We offer these in various materials, allowing for customization to match your home's style.
Double-Hung Windows: Versatility and Ease
Double-hung windows are characterized by two sashes that slide vertically. This design allows for easy cleaning and excellent air circulation. Our double-hung windows come in materials like vinyl and wood, each providing distinct aesthetic and energy-efficient benefits.
Fixed, Skylight, Garden, and Custom Windows: Tailored to Your Needs
At Dallas Window Replacement, we understand that every home is unique. That's why we offer fixed windows for unobstructed views, skylight windows to bring in natural light from above, garden windows perfect for nurturing plants, and custom windows designed to your specifications. Available in various materials, these windows are tailored to meet specific architectural and energy efficiency needs.
Why Choose Dallas Window Replacement?
Expertise and Experience: With years in the industry, we possess the knowledge and skills to guide you in selecting the perfect window frames for your property.
Choose Dallas Window Replacement for windows that are not just an element of your home, but a smart investment towards a more energy-efficient, cost-effective, and environmentally friendly future. Get in touch to explore our extensive range and find the perfect energy-efficient window frames for your property.
Claim your FREE Estimate Today!