Casement Windows in Dallas TX
The Best Window Installation & Replacement Window in Dallas | Offers Premium Replacement Windows.
Save $200 Off Every Window with the TIME MANAGEMENT SAVINGS PACKAGE!
High-Quality Casement Window Replacement
Looking for stylish, energy-efficient windows to brighten up your Dallas home? Casement windows could be the perfect choice. With their sleek, modern look and natural ventilation capabilities, these windows stand out from the crowd.
The team specializes in installing top-quality, custom-fit casement windows made from durable vinyl, wood, or fiberglass. Tilt-out sash design allows the windows to gracefully open outward, letting in fresh breezes. Strategically placed casement windows take advantage of natural light and airflow.
Several features make casements ideal for the Texas climate. Their airtight seal blocks out drafts, dust, and noise, while argon gas fill between panes provides excellent insulation. Low-E coated glazing reduces UV rays that can damage furnishings. Screens keep insects outside where they belong.
Homeowners will appreciate the many benefits of installing casements. Energy savings from increased efficiency lower monthly bills. Improved natural lighting reduces reliance on artificial lighting. Access to fresh, clean air enhances indoor air quality. Easy-to-use crank handles provide smooth operation when ventilating. Casement windows also boost aesthetic appeal with their elegant look.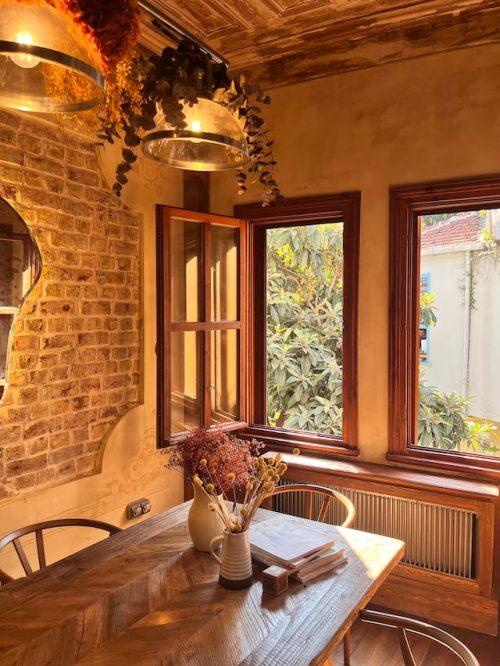 Custom-sized to precisely fit any opening, casements range from compact to large panes able to withstand windy conditions. Window experts will advise on ideal sizes to match your room dimensions and wind load requirements. Custom options like tinted, tempered, or textured glass are also available.
Proper care helps casement windows function at their best. Keep the tracks clear of debris so sashes open freely. Lubricate hardware if needed so cranks turn smoothly. Use a soft cloth and mild soap and water to clean glass and frames. Avoid harsh cleaners or abrasive pads that could scratch the glass. Protect with covers during painting or repairs to prevent damage.
With their ventilation capabilities, energy efficiency, and stylish look, casement windows are a versatile choice to enhance Dallas homes. Custom-sized and installed by window specialists, these elegant windows combine optimal function and timeless beauty.
Popular Specialty Casement Window Types We Offer in Dallas, TX
Beyond the standard single or double casement, there are a number of specialty casement window types that offer unique benefits. At Dallas Window Replacement, we provide all of these advanced casement styles to perfectly suit the needs and architecture of your home.
Push-Out Casement Windows
Push-out casements provide added peace of mind in bedrooms or basement windows that serve as emergency exits. The sash on push-out casements shifts forward slightly when opening to create a larger clear egress point. This makes it easier to exit the window in an emergency.
Push-out hardware allows the sash to extend out 3-4 inches when fully opened. Yet the sash remains securely attached, preventing it from falling out or getting slammed shut by wind. Push-out casements are available in standard sizes for easy egress access.
Awning Casement Windows
Awning-style casement windows are hinged at the top and open outward. The hand crank mechanism is typically located at the bottom of the frame instead of the side. Awning casements allow for convenient ventilation while preventing rain from entering even during storms.
Awning casements work well above other windows or doors to allow fresh air in while protecting the opening below. They can also provide cover above porches, patios or walkways. For areas that need venting during wet weather, awning casements are the perfect solution.
Transom Casement Windows
Transom casement windows are installed above entry doors or other windows to provide supplemental light and ventilation. Transom casements operate via a hand crank and can vent warm air upward in summer. They often utilize decorative glass or grilles to complement the architectural style.
In historic homes, transom casements maintain traditional form and function. They provide attractive sightlines in Craftsman, Victorian and other classically styled homes. And in modern applications, sleek transom casements add depth and visual interest.
Picture Casement Windows
As the name implies, picture casement windows essentially function as an operable picture window. The fixed sash features a large, unobstructed panel of glass for panoramic views. But unlike a stationary picture window, picture casements allow for ventilation and egress.
Picture casements provide excellent daylighting and outward visibility. They work very well as the central window among a series of casements in a bay formation. When you desire maximum light and views along with the benefits of casements, choose picture casement windows.
Unique Casement Window Styles for Special Spaces
In addition to the common casement types, Dallas Window Replacement also offers specialty casements designed to enhance specific spaces throughout your home.
Bay Casement Windows
Bay windows are a popular architectural feature consisting of a series of connected windows that project outward. They typically include a large picture window in the center flanked by two operating casements on the angled sides. This unique shape provides expanded views and a cozy nook space inside.
Bay casement windows help capture and distribute natural light throughout a room. The side casements allow for customized ventilation. Bays look best situated in front of window seats, banquettes or other built-in features to maximize enjoyment of the space.
Bow Casement Windows
Bow windows are similar to bay windows but with a rounded shape. Bows utilize curved mullions and radius-cut frames to create a smooth arc rather than harsh angles. The graceful curvature gives bow windows a soft, elegant appearance.
Like bay windows, bows often combine a fixed center picture window with casements on each side. The bowed shape provides panoramic views and a larger interior bump out space than a traditional bay. Bow windows lend a unique touch while allowing plentiful light and ventilation.
Garden Casement Windows
Garden casement windows feature multiple short, narrow casement units combined in a single horizontal row. The multiple sashes give garden casements an elegant, divided-lite look reminiscent of French doors. But each sash operates independently, allowing you to customize ventilation.
Garden casements work nicely as replacements for existing garden-style windows. Their narrow profile also complements homes with Craftsman, Prairie or Bungalow architectural styles. And they provide great sightlines while taking up minimal wall space.
Custom Casement Windows for Unique Needs
Along with the standard and specialty options, we also create fully custom casement windows tailored to your exact specifications.
Egress Casements
For rooms like basements and bedrooms that serve as emergency exits, our egress casements meet strict building codes for emergency escape and rescue. We ensure the sash opening size, operation and velocity meet all egress requirements. And we use tempered safety glass to prevent injury in the event the window breaks. Egress casements give peace of mind that your exit point is accessible and safe.
Historic Replica Casements
Matching unique antique windows is one of our specialties. We recreate the profiles, rabbets, muntin patterns, pane division and hardware of original historic windows. Period-authentic materials like solid bronze and wrought iron hardware replicate the aesthetic. And we incorporate modern performance enhancements like weatherstripping and insulated glass. For preservation projects, our historically accurate casement windows retain the architectural accuracy you value.
Custom Arch/Radius Casements
We work with architects and homeowners to create completely custom casements of any imaginable shape and size. Unique arch and radius windows are tailored to seamlessly match the exact opening dimensions and curvature that your space requires. These one-of-a-kind casements infuse personalized style into your home.
Upgrade Your Home with Casement Window Hardware Options in Dallas, TX
When it comes to choosing new windows for your Dallas home, casement styles allow you to take advantage of fresh breezes thanks to their side-hinged opening. Casement windows come in a wide variety of hardware options to match your home's design and needs. Our team at Dallas Window Replacement has installed stunning casements across the DFW metroplex equipped with high-quality hardware. We know all the inside tips on picking the ideal hardware for flawless form and function.
 Our team at Dallas Window Replacement specializes in outfitting windows with high-quality, durable hardware designed to last. We provide professional recommendations based on your home's unique needs and style. 
Claim your FREE Estimate Today!