The Best Window Installation & Replacement Window in Dallas | Offers Premium Replacement Windows.
Save $200 Off Every Window with the TIME MANAGEMENT SAVINGS PACKAGE!
High-Quality Patio Door Replacement
Opening up any room with natural light is a great way to create a feeling of openness and space. Patio doors are perfect for just that – allowing sunlight to stream in while also providing a seamless transition to the outdoors.
When searching for the ideal patio doors for your home, pay special attention to the frame material. Wood frames offer a classic, warm look but require more maintenance. Fiberglass and vinyl are durable, energy-efficient options that hold up well against the elements. For larger patio doors, look for reinforced frames that provide extra structural support.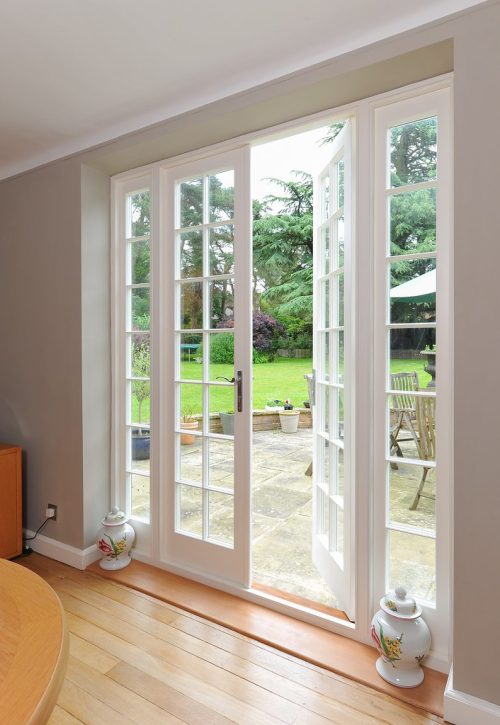 The size and configuration of your patio doors will depend on the space you're working with. For a grand entranceway, opt for wide double doors that make a statement. Sliding doors are great space-savers, with each panel sliding along an overhead track. Consider folding doors for an accordion-style look that neatly tucks doors to one side when open.
Properly installed patio doors should seal tightly to prevent drafts and energy loss. Maintenance is minimal – just occasional hardware lubrication and cleaning along the door tracks. Protect wood frame doors with repainting or restaining every few years. Keep patio door glass sparkling by washing gently with a soft cloth and mild soap and water.
With the right patio doors, you can easily connect indoor and outdoor areas of your home. Bring in natural light, views of the outdoors, and a stylish architectural focal point by installing new patio doors.
Exploring the Versatility of Patio Door Styles in Dallas: A Guide by Dallas Window Replacement
Welcome to Dallas Window Replacement's in-depth exploration of patio door styles. Our beloved Dallas, TX, is a city where aesthetics and functionality blend seamlessly, especially in home design. Today, we delve into the world of patio doors, an essential aspect of many homes in our vibrant city. Understanding the various styles available is crucial for homeowners looking to enhance their living spaces. We'll explore the elegance and practicality of Sliding, French, and Folding patio doors, each offering unique benefits and beauty.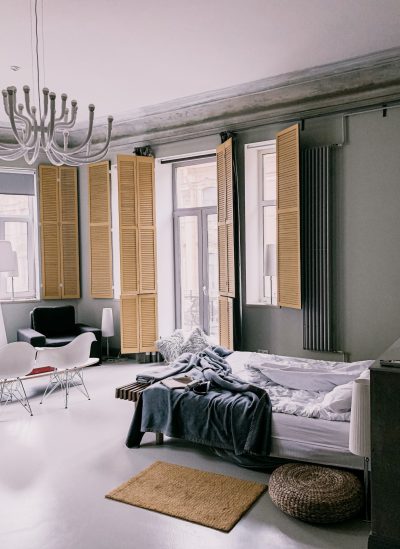 Sliding Patio Doors: Modern Elegance and Space-Saving Design
Sliding patio doors are a modern staple in Dallas homes, known for their sleek design and space-saving functionality. These doors operate by sliding along a track, making them an ideal choice for homes with limited space. The ease of operation, coupled with their contemporary appeal, makes sliding doors a popular choice among Dallas residents.
Benefits of Sliding Patio Doors
Space Efficiency: Unlike traditional hinged doors, sliding doors don't require extra space to swing open. This feature makes them perfect for compact patios and decks.
Natural Light and Views: Large glass panes in sliding doors offer unobstructed views of your outdoor space while allowing ample natural light to flood your living area.
Energy Efficiency: At Dallas Window Replacement, we ensure our sliding doors are equipped with energy-efficient features like Low-E glass, keeping your home comfortable year-round.
French Patio Doors: Classic Charm and Timeless Elegance
French patio doors, characterized by their classic dual door setup, add a touch of timeless elegance to any Dallas home. These doors swing open, either inwards or outwards, offering a traditional aesthetic that complements various architectural styles.
Advantages of French Patio Doors
Aesthetic Appeal: French doors are synonymous with sophistication. Their design can elevate the look of your home, adding a luxurious touch.
Versatility in Design: Available in multiple styles, including hinged, folding, and bi-fold, French patio doors can be customized to fit the unique style of your home.
Enhanced Ventilation: The ability to open both doors allows for better airflow, making French patio doors ideal for those warm Dallas evenings.
Folding Patio Doors: Maximizing Space with Contemporary Flair
Folding patio doors, also known as accordion doors, are the epitome of modern design and functionality. They fold neatly, creating a wide opening that seamlessly connects your indoor and outdoor spaces.
Perks of Folding Patio Doors
Wide Openings: Folding doors can open up an entire wall, providing a seamless transition from indoors to outdoors.
Customization: Whether you prefer a more traditional wood finish or a modern aluminum frame, folding doors offer a range of customization options.
Ideal for Entertaining: These doors are perfect for homeowners who love to entertain, offering an expansive opening for guests to move freely between spaces.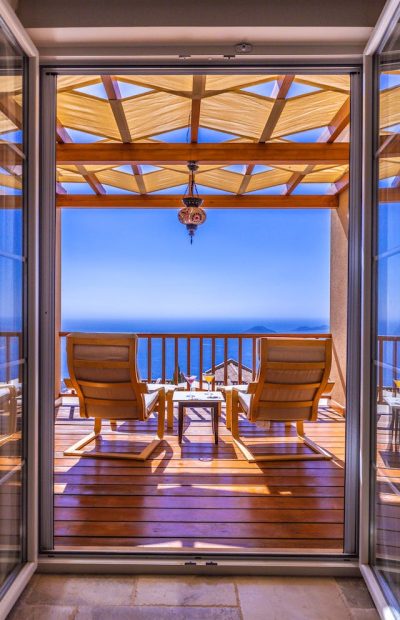 Tailored to Outrank Competitors
Our commitment at Dallas Window Replacement extends beyond providing top-notch patio doors. We aim to offer valuable insights and superior service that sets us apart in the Dallas market. Remember, when it comes to patio doors in Dallas, TX, think Dallas Window Replacement – where quality meets elegance and innovation.
At Dallas Window Replacement, we understand the importance of choosing the right patio door style for your Dallas home. Enhance your home's aesthetic appeal and functionality with our range of high-quality patio doors, tailored to suit your unique style and needs.
Unlock your curb appeal and get a free estimate for a new patio door today!