Top Tier Window Replacement Dallas TX & Door Installation Services | Replacement Windows and Doors
The Best Window Installation & Replacement Window in Dallas | Offers Premium Replacement Windows.
Save $200 Off Every Window with the TIME MANAGEMENT SAVINGS PACKAGE!
Our Window Replacement & Door Installation Services Offered in Dallas, TX
At Dallas Window Replacement, we offer a comprehensive range of services to enhance your home's appearance and energy efficiency. Our expert team provides a professional service for window replacement and door installation, including energy-efficient and impact-resistant options, as well as door replacement and installation services. With a wide selection of window and door products, competitive pricing, and a focus on customer satisfaction, we are the premier choice for both homeowners and businesses in the greater Dallas, TX area seeking to upgrade their windows and doors.
Dallas Window Installation
Our window installation services are designed to ensure your new windows are installed correctly and efficiently. Our professional installers will take the time to carefully measure your existing window openings, ensuring a precise fit and proper sealing. We also offer energy-efficient window installation, including low-E glass options, to help you save on energy costs and improve your home's overall comfort.
Dallas Window Replacement
When it comes to installing replacement windows in Dallas, TX, we offer a wide range of options to suit your home's style and your personal preferences. From energy-efficient windows that help reduce your energy bills to a beautiful bay, bow, and picture windows that add a touch of elegance, our team can help you find the perfect fit. Our selection includes double hung, casement, slider, awning, vinyl, energy-efficient and impact windows.
Proper door installation is crucial for ensuring the security and energy efficiency of your home. Our team of skilled installers takes the time to ensure that each door is installed correctly, providing you with peace of mind and a beautiful finished product. With our attention to detail, we ensure that your door is properly aligned, sealed, and insulated to prevent drafts and energy loss. Furthermore, we use high-quality materials and hardware to guarantee durability and longevity.
In addition to our window services, we also offer a variety of door replacement options for homeowners in the Dallas, TX area. From stylish entry doors and durable patio doors to impact-resistant hurricane protection doors, our selection has something for everyone. Our door replacement offerings include entry door, patio door, front door, impact door and hurricane protection door replacements.
Our Window Replacement Company
About Dallas Window Replacement and Door Installation
We are the premier provider of window replacement and door installation services in Dallas, TX! Our company has been serving homeowners in the greater Dallas area for years, providing top-quality replacement windows and doors. We understand the importance of maintaining the beauty and functionality of your home, and our commitment to excellence is evident in every project we undertake. Our services are tailored to meet your specific needs, ensuring you get the best solutions for your home.
We take pride in being a locally-owned and family-run business, making it our mission to help our community improve their homes' energy efficiency and curb appeal. As part of our commitment to the Dallas area, we continually stay up-to-date with the latest industry trends and technologies to provide our customers with the best products and services available. We are dedicated to delivering great customer service and professional workmanship to ensure your satisfaction.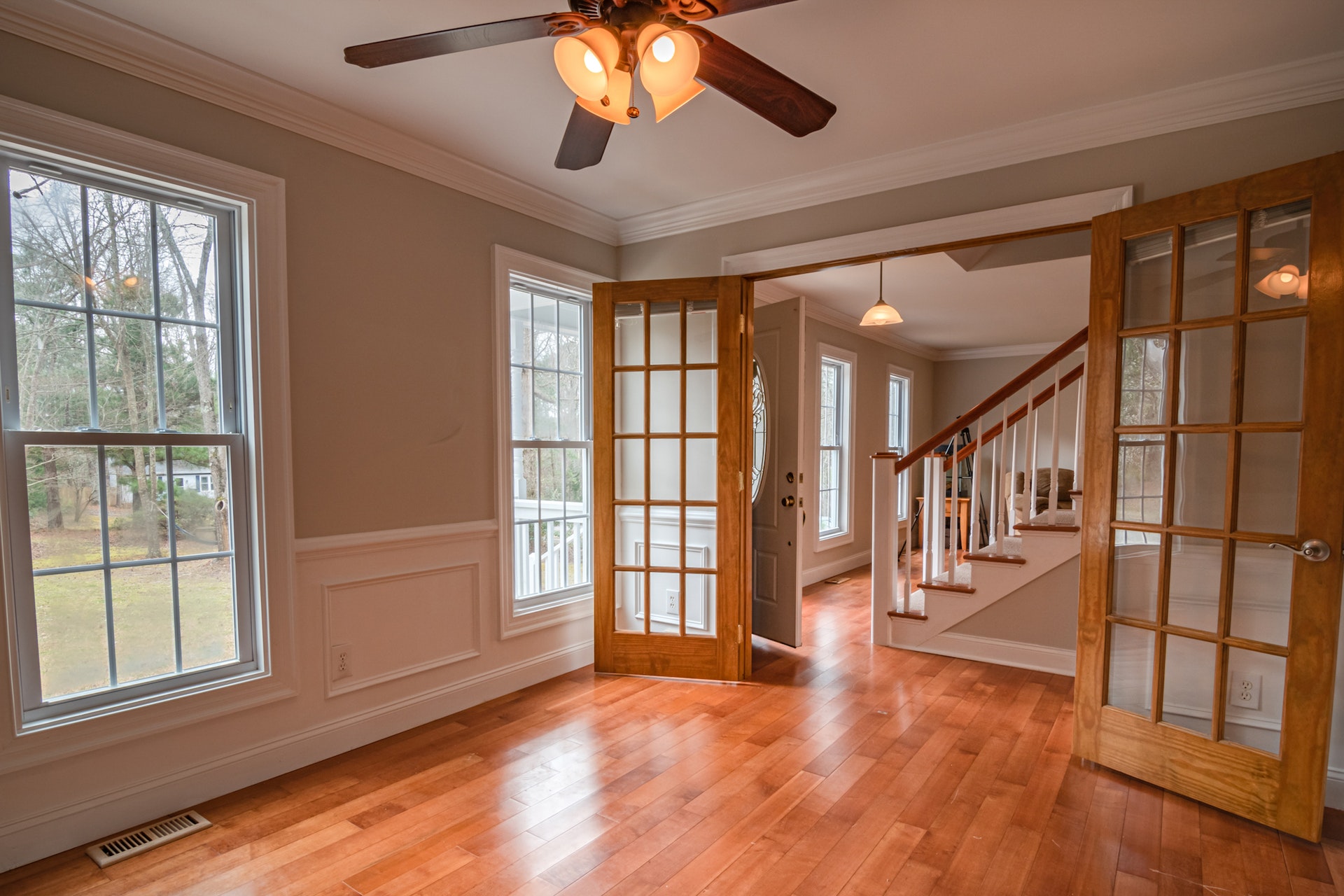 Our Expert Window Replacement & Door Installation Team
Our team is composed of skilled professionals who are experienced in handling all types of window and door installations. Each member is dedicated to providing exceptional service, from our sales representatives who help you choose the perfect window or door to our installers who ensure a smooth and efficient installation process. Our friendly and knowledgeable staff is always available to answer any questions and guide you through every step of your home improvement project.
We understand that trust is essential when inviting someone into your home, and we take this responsibility seriously. Our team members undergo thorough background checks and receive ongoing training to ensure they are equipped with the latest industry knowledge and techniques. With our team by your side, you can expect quality work and excellent customer service every step of the way.
The Spectrum of Window Types We Offer
At Dallas Window Replacement, we pride ourselves on offering tailored solutions to the homes and businesses of our vibrant city. Every property is unique, and with our extensive range of options, we're here to help you make the best decision for your window needs. Let's explore some of the key factors that influence a successful window replacement. Our dedication to quality and variety ensures that Dallas residents have a diverse array of window types to choose from:
A quintessential classic in our expansive portfolio, these windows seamlessly meld adaptability with superior efficiency. Characterized by the double hung windows' ability to slide vertically, they enable maximum airflow. This, combined with their timeless design, ensures that double hung windows are always in demand, meeting the requirements of a diverse clientele, from vintage home enthusiasts to modern condo dwellers.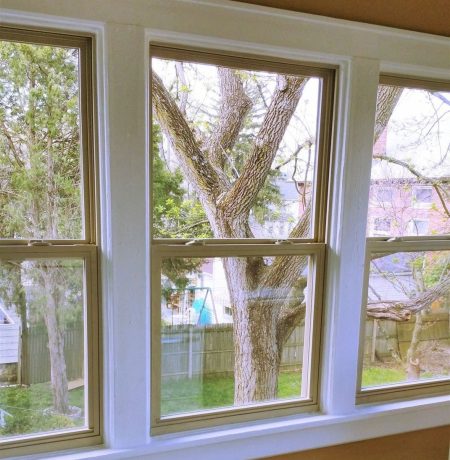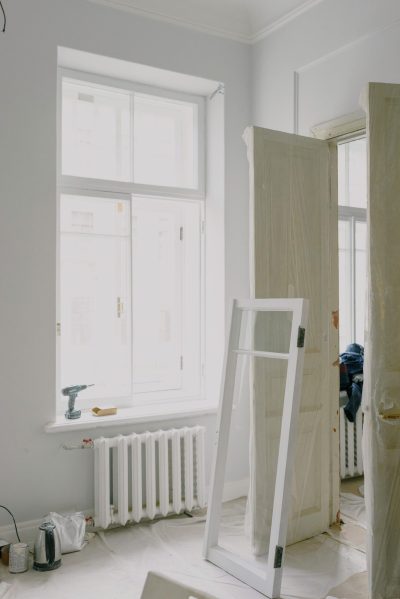 Operating through an ingenious crank mechanism, casement windows are designed to swing outward. This unique construction not only offers an unparalleled, wide-angle view but also infuses rooms with an airy ambiance. Given the casement windows' combination of functionality and aesthetic appeal, it's no surprise they are regularly singled out as favorites by our discerning clients.
Operating through an ingenious crank mechanism, awning windows are designed to swing outward. This unique construction not only offers an unparalleled, wide-angle view but also infuses rooms with an airy ambiance. It is not surprising that these windows are regularly chosen as favorites by our customers, given the awning windows blend of both practical functionality and attractive visual appeal.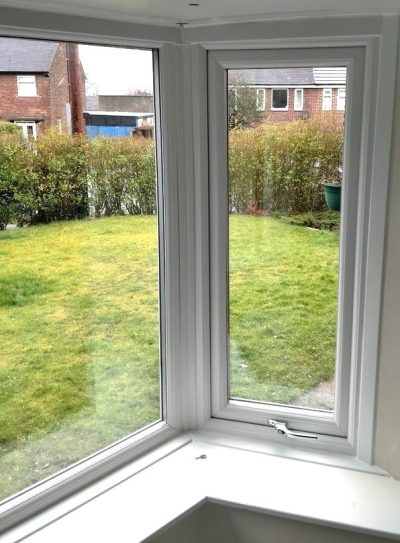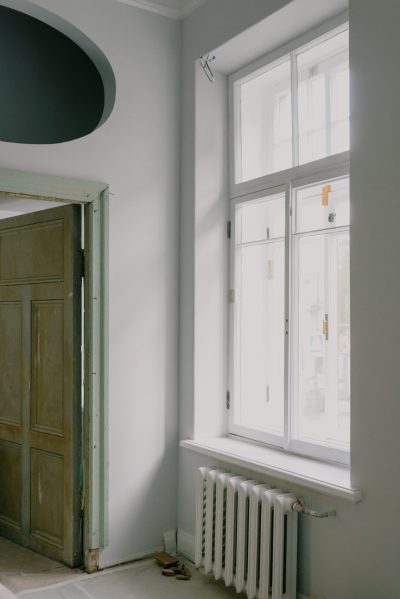 Sliding windows, capturing the essence of modern design, are a testament to minimalist elegance. Moving effortlessly along their horizontal tracks, sliding windows not only maximize available space but also infuse interiors with a contemporary charm, making them highly sought after in both residential and commercial spaces.
More than just windows, these architectural gems add a dash of drama to any setting. Jutting out from the main wall, bay and bow windows introduce additional space, depth, and dimension. The bay and bow windows' panoramic design, capturing expansive views, naturally transforms them into the mesmerizing focal point of any room.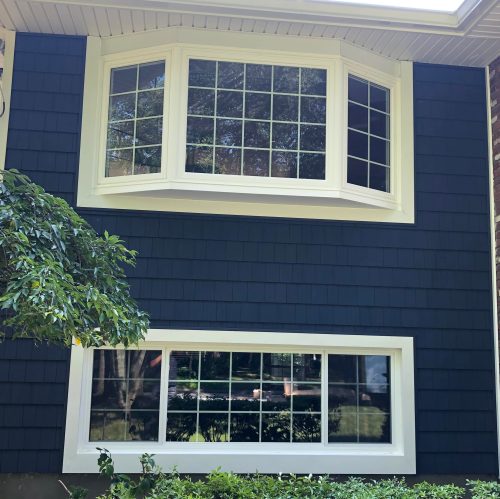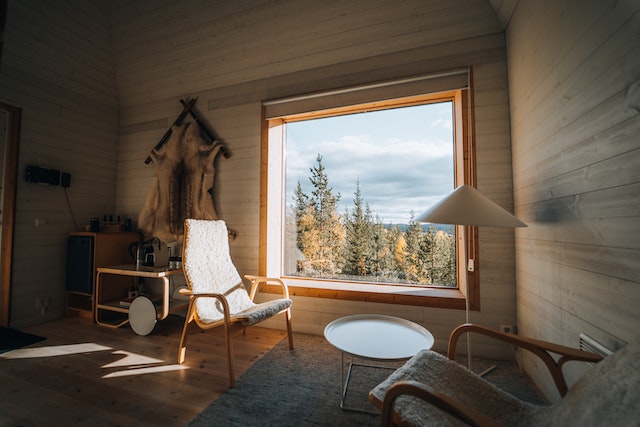 Celebrated for their expansive glass panes and minimalistic frames, picture windows are the connoisseur's choice for an uninterrupted view. Stationary by design, picture windows flood spaces with natural light, turning everyday scenes into picturesque landscapes.
These European favorites offer a two-in-one design. They can either tilt inwards for ventilation or swing in like a door. This dual functionality, combined with their sleek appearance, makes tilt and turn windows a versatile addition to any architectural style.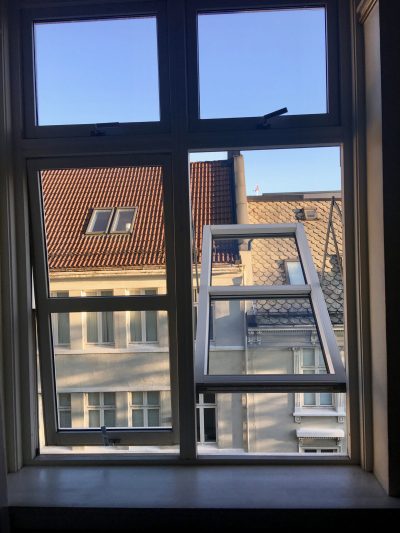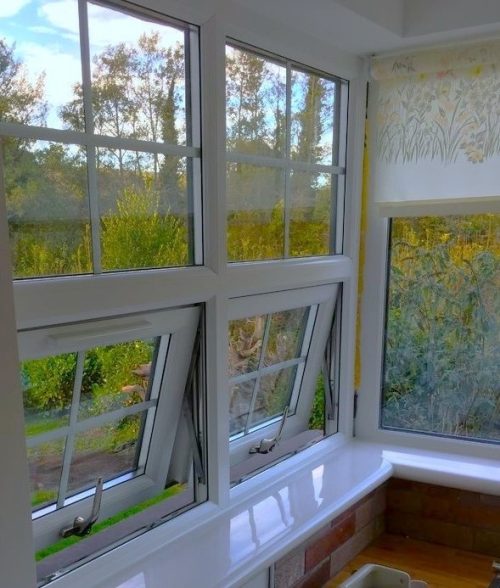 A delight for plant enthusiasts, garden windows protrude outwards, creating a cozy alcove for herbs, succulents, or decorative plants. Besides offering a mini greenhouse effect, garden windows also serve as quaint, aesthetic additions to kitchens or living rooms.
Comprising parallel slats of glass that open and close much like a Venetian blind, Jalousie windows are ideal for maximizing airflow while maintaining privacy. The jalousie windows' unique design and practicality make them especially popular in tropical regions.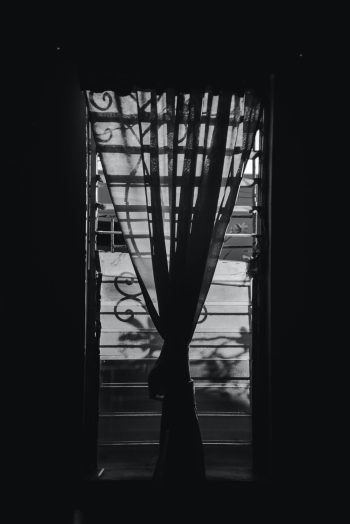 Why Choose Dallas Window Replacement?
Choose Dallas Window Replacement for your window and door needs because of our expertise and experience, a wide selection of products, superior customer service, energy efficiency focus, timely and professional installation, competitive pricing, family-owned and operated business values, and our commitment to providing free, no-obligation estimates. 
Trust our team to deliver exceptional results and a seamless experience, ensuring your home improvement project is handled with care, quality, and professionalism.
With years of experience in the industry, our team has the knowledge and skills necessary to handle any window or door installation project. We stay up-to-date with the latest trends and technologies to provide you with the best solutions for your home.
Top Quality & Wide Selection of Products
We offer a wide range of window and door options, ensuring you can find the perfect fit for your home's style and your personal preferences. Our products are sourced from reputable manufacturers, ensuring quality and durability.
Superior Customer Service
Our commitment to excellent customer service is at the heart of our business. We strive to exceed your expectations by providing personalized service, answering your questions, and guiding you through every step of the process.
We understand the importance of energy efficiency, which is why we offer a variety of energy-efficient window and door options. By choosing our services, you can improve your home's comfort and reduce your energy bills.
Timely and Professional Installation
Our team of professional installers is dedicated to completing the job on your project in a timely manner without sacrificing quality. We take pride in our workmanship and ensure that every installation job meets our high standards.
We understand that home improvement projects can be a significant investment, which is why we offer competitive pricing without compromising on quality. Our goal is to provide you with the best value for your money.
Family-Owned and Operated
As a locally-owned and a family owned business-run business, we are committed to helping our community improve their homes. We take pride in serving the greater Dallas, TX area and its surrounding neighborhoods and suburbs.
Free, No Obligation Estimates
We offer free, no-obligation estimates for all of our services, allowing you to make an informed decision about your home improvement project.
Areas We Serve in Dallas TX
Our services extend to all neighborhoods and suburbs in the greater Dallas TX area. From downtown to the outskirts, we have a deep understanding of the local architecture and climate, ensuring the best recommendations for residential window installation in Dallas TX and door services.
Highland Park, Dallas, TX
Oak Lawn, Dallas, TX
Uptown, Dallas, TX
Lakewood, Dallas, TX
Preston Hollow, Dallas, TX
Bishop Arts District, Dallas, TX
Deep Ellum, Dallas, TX
Bluffview, Dallas, TX
Knox/Henderson, Dallas, TX
M Streets, Dallas, TX
Design District, Dallas, TX
Victory Park, Dallas, TX
Energy-Efficient Window Brands: Best Choices for Dallas, Texas Homes
In the heart of Texas, Dallas boasts hot summers and mild winters, making energy-efficient window replacement a priority for homeowners. Dallas, with its beautiful attractions like the Dallas World Aquarium and the bustling neighborhoods of Oak Lawn and Uptown, requires homes to be both aesthetically pleasing and functionally efficient.
Our Available Window Installation Styles: A Guide for Dallas Homeowners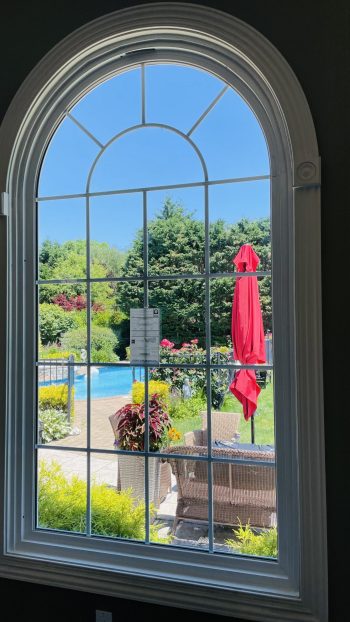 From the lively energy of Downtown Dallas to the tranquil shores of White Rock Lake, homes in Dallas, Texas, reflect a diverse range of styles. As Dallas homeowners embark on their window replacement projects, understanding the available window styles becomes paramount. Let's delve into these styles and the nuances they bring.
A Smart Investment for Dallas Homeowners
Window Company Certifications: The Hallmark of Exceptional Performance in Dallas
Nestled within the dynamic world of Dallas Fort Worth, windows aren't just portals to outside views; they're investments. And as any prudent investor knows, due diligence is key. While the Dallas climate demands specific requirements from windows, certifications ensure you're not only getting better windows but also that you're poised to save money in the long run.
A Journey Beyond Simple Choices
Our Window Installation Materials: The Foundation of Aesthetically Pleasing & Efficient Homes in Dallas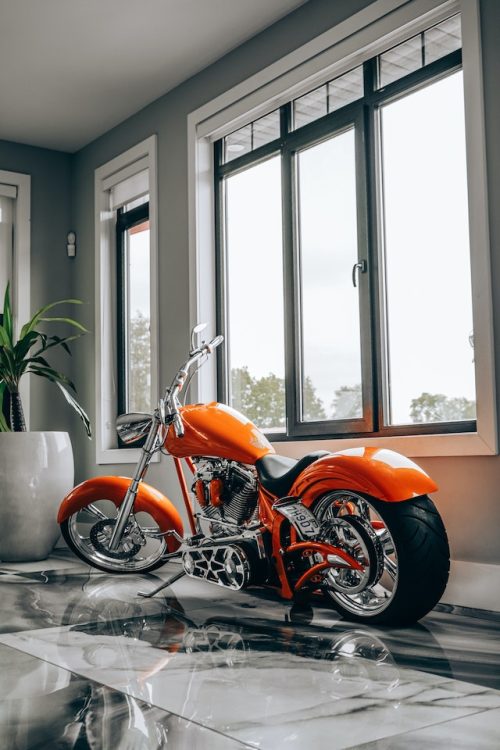 For a Dallas homeowner, selecting the right window material isn't just about aesthetics; it's about comfort, energy efficiency, and knowing that one made the best choice. From bustling Washington Ave. in Dallas, TX, to serene corners in Garland, TX, windows are more than mere fittings. They're statements. But with so many options out there, and each different company boasting of their prowess, how does one decide?
Our Top Window Brands for Home Replacement in Dallas: A Detailed Overview
Every homeowner knows that windows are much more than just pieces of glass; they are crucial components of your home's architecture and functionality. For residents of the bustling Dallas neighborhoods, from the cultural hub of Deep Ellum to the upscale enclave of Uptown, finding the perfect window replacement brand that complements the house and endures Dallas's distinct climate is paramount. As window installers frequently mention, the window replacement project is not just about aesthetics but about making wise choices based on quality, durability, and service.
With a plethora of window replacement companies available, the question often arises: which brands truly stand out in terms of service, durability, and aesthetics?
Our Door Installation & Replacement Windows Process in Dallas
Our window and door installation process is designed to provide you with a seamless and stress-free experience. We follow six essential steps to ensure your glass sliding door project is completed to your satisfaction.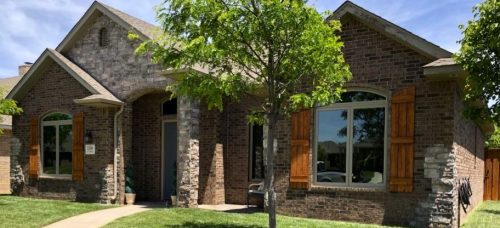 What Our Clients Are Saying
"I recently had my old windows replaced by Dallas Window Replacement, and I couldn't be happier with the results. Their team was professional, knowledgeable, and efficient. The new windows have made a significant difference in my home's energy efficiency and overall appearance. I highly recommend their services to anyone considering a window upgrade."
Elaine G. | Highland Park, Dallas, TX
Dallas Window Replacement exceeded our expectations when we needed a new front door for our home. From the initial consultation to the final installation, their team was attentive, helpful, and skilled. The door they recommended not only matched our home's style but also improved our security and energy efficiency. We'll definitely be using them for future projects!"
Evan H. | University Park, Dallas, TX
"We had a fantastic experience with Dallas Window Replacement when we decided to upgrade our patio doors. The team guided us through the entire process, from selecting the right door to the professional installation. The end result is stunning, and we've received numerous compliments from our neighbors. Thank you for your outstanding service!"
Jessica L. | North Richland Hills, Dallas, TX
"Our home needed a complete window overhaul, and Dallas Window Replacement delivered. Their team was professional, punctual, and detail-oriented. The new windows have transformed our home's appearance and significantly lowered our energy bills. We couldn't be more pleased with the results and highly recommend their services."
Thomas K. | Grand Prairie, Dallas, TX
"
The service from Dallas Window Replacement was top-notch. They replaced our front door, and the process was smooth and professional. Our new door has improved both the security and curb appeal of our home. They provided expert advice on the best style for our needs. They have a great selection, and their team ensured a smooth installation process.
"
Brian T. | Victory Park, Dallas, TX
" I'm impressed with the quality of the sliding windows from Dallas Window Replacement. They offer excellent ventilation and have modernized the look of our home. Their team helped us select the perfect windows and doors, and the installation was flawless. Our home is now more comfortable and energy efficient. The team was professional and completed the installation on schedule.
Emma R. | Uptown, Dallas, TX
Frequently Asked Questions
We have compiled the frequently asked questions about window replacement and door installation and answered them for you!
Looking for Window Replacement in Dallas TX?
Ready to transform your property with beautiful and energy-efficient windows and doors? Don't wait any longer to enhance your home's appearance, energy efficiency, and value.
Schedule your free consultation with our team now and experience the difference between working with the best window replacement and door installation company in the Dallas, TX area!